Their views helped shape
enable
Our first action when starting enable was to talk to young people about their digital lives and experiences in foster care. We wanted to know what worked well and what worked less well. But mainly we asked about what was important to them and what they thought should be in the course for foster carers.
Due to Covid-19 one workshop was held online. Our workshops involved 40 young people from six local authorities.
PARTICIPANTS – Our workshops involved 40 young people from six local authorities. A total of 40 young people took part in three workshops: 6 from Brighton CiCC. All have additional learning needs, 9 from Dudley, several in alternative educational provision with experience of multiple placements in foster care. 25 from across Wokingham, Bracknell Forest, Slough and West Berkshire; 5 had experienced 4 or more placements, 17 had experienced 3 or more.
INVITATION & CONSENT – An attractive flyer invitation was shared explaining the project. Young people and their carer signed separate consent forms which outlined the purpose of the workshops.
WAYS TO CONTRIBUTE – A 'consultation pack' was prepared for young people giving them many ways in which to choose to give their views: In the booklet, verbally in a group, alone with a facilitator, or via the urban artwork in the workshops. Their response was thoughtful, energetic and committed.
LEARNING – The workshops produced some messages which were heard repeatedly, some stunning artwork and some clear action points. The workshop consultation is written up in the report: 'Trust, don't combust.' We also learned further ways to improve our workshops in the future. COVID 19 did affect our ability to run normally, and there were challenges.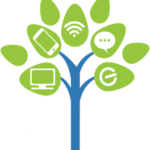 Once we had analysed the material, a thankyou video with feedback on the key messages was sent to all the groups.
Some used it within their local authority to promote their suggestions and to showcase their work to their council.
We are immensely grateful to all those who made it possible for the young people to give their views and to John Khan of Priority 1-54 who organised and ran the workshops.
Thank you to the adults who organised transport and permissions and accompanied young people. Whether you are a foster carer or from a Children in Care Council, we thank you for your enthusiastic response and the care taken to make this a reality.